JUNGLE SinDo WORLD Pro
$15.00
We will send you original source Code with multiple licences
No transaction fees
Future product updates
Quality checked by AnyReskin
Lowest price guarantee
Lowest price guarantee
14 Days Money Back Guarantee
Description

JUNGLE SinDo WORLD IS A VERY SUPER ADDICTIVE GAME WHICH SIMPLE GAMEPLAY THAT YOU WILL FIND FUN, CUTE AND FOR ALL AGES, THE MISSION IS COLLECT THE COINS AND BEAT YOUR HIGH SCORE , THIS GAME IS VERY FUN BECAUSE YOU CAN USE CUTE COLORFUL CHARACTER AND ALSO WITH (30+) UNIQUE LEVELS, SO LET'S PLAY THIS GAME . THE GOALS IS BEAT YOUR HIGH SCORE AND SHARE TO YOUR FRIENDS.  
ADMOB INTEGRATED ( BANNER AND INTERSTITIAL ) 
★    TONS OF WEAPONS AND ARMOR TO WIN YOUR BATTLES
★    SIMPLE SWIPE CONTROLS. RUN, JUMP, FLY, ROTATE!
★    WEAPONS AND ARMOR WITH SPECIAL ABILITIES
★    FIGHT AND CRUSH POWERFUL WARLOCKS, SKELETON WARRIORS, EXPLODING ZOMBIES AND MUCH MORE!
★    BEWARE THE DEADLY TRAPS!
★    WATCH YOUR HEAD! THE HELHEIM WEATHER CHANNEL REPORTED FALLING SKIES!
★    INVITE AND BEAT YOUR FRIENDS SCORES!
★    AND REMEMBER! POTIONS AND LIFESTONES WILL SAVE YOUR LIFE!
★    GOLD COINS COLLECTION CHALLENGE
Endless gameplay
Universal (phone & tablet)
AdMob Banner and Interstitial
Share buttons
Rate Button
Sound On/Off Option
EASY TO RESKIN!
NO coding skills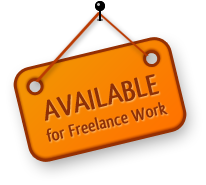 If you have any question, don't hesitate to ask, if you think high price and you want low price ….please just use our profile to contact me.
Contacts:     [email protected]